A carpet burn can come from a variety of sources, including an electrical short circuit, flat iron, an accident with a candle, a dropped match, and so much more. While of course you want to avoid these situations, take a deep breath and know that your carpet is likely repairable.
Depending on the size and severity of the burn, you might want to allow a professional to repair your carpet. But if you're extremely handy and comfortable doing the work yourself, we've outlined carpet repair tips to help you fix your home after it undergoes a burn incident.
Thankfully, once you've removed the flammable material, you have some time to prep and assemble the tools you need to repair the carpet. It's not like a carpet stain that you want to act on immediately.
Here's how to repair a carpet burn to restore your carpets to their original beauty.
Assess the Severity of the Burn
Some carpet burns are only on the tips of the carpet fibers. Sometimes, if you gently sand or trim away these singed tips, you won't be able to see the problematic carpet anymore.
Start with your fine-grit sandpaper to see if you can remove the singed portion in this less invasive manner. If not, it might be time to get out your scissors to see if you can remove the damaged part of your carpet.
However, if you trim too much of the carpet's fiber, you'll still be able to tell that there was some damage to the carpet. Be aware of this when deciding whether this fix will be sufficient for your necessary repairs.
In other situations, it's quite evident that the carpet is thoroughly burnt. That's because you'll see the carpet padding or even the subflooring instead of the carpet fibers you're used to seeing.
When the burn is severe and reaches below the tips of your carpet's fibers, it's time for a more serious repair. Read on to learn more about this process, but also realize that it means cutting out the damaged part of your carpet.
If you're inexperienced in this area, you could do more harm than good and make it more complicated for your carpet repair team to fix.
Gather Up the Necessary Tools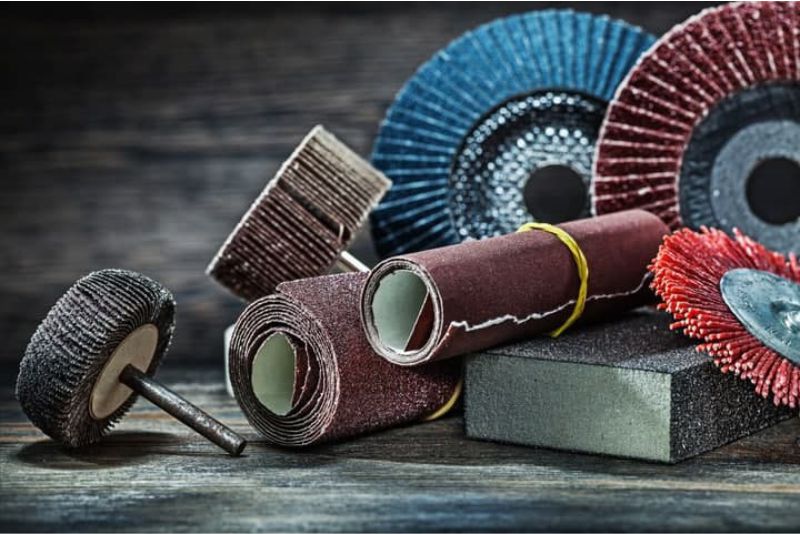 Regardless of what caused your carpet's burn marks, you'll use the same methods to fix the burn. Again, this isn't like a stain where you'll need to create a unique cleaning solution based on what you spilled. All burns are cleaned in the same manner.
Here's what you'll need to repair your carpet.
Fine grit sandpaper
Piece of standard printer paper
Scissors that are sharp enough to cut carpet and have a pointed end
Pencil
Razor knife
Double-sided carpet tape
Latex adhesive
A piece of replacement carpeting that is large enough to cover the burnt area
Removing the Damaged Carpet
For carpet burns that don't respond to the sandpaper or trimming treatment, you'll need to remove the damaged part of your carpet. Try to only remove what is absolutely necessary and preserve the healthy carpet.
Using the razor knife, gently cut out the damaged area. Be careful to not cut too deep as you don't want to harm your carpet's underlayment or subflooring if those were not harmed in the burn process.
Get out a vacuum and clean up any debris in the affected area. You might also want to use some gentle soap and water near the area to clean up any damage to nearby carpeting from smoke, wax or other substances.
Preparing Your Carpet Patch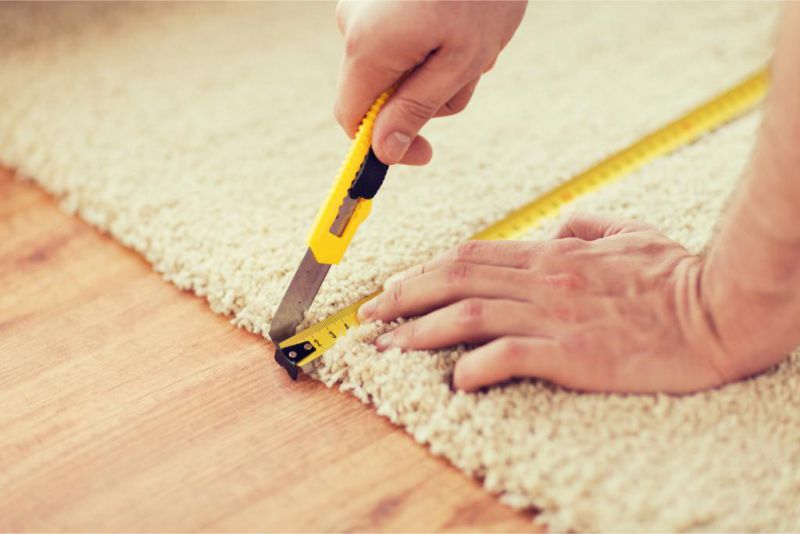 Use your piece of paper and pencil to create a stencil for your carpet patch. Place the paper over the affected area and use the pencil to trace the size of the patch area.
Using your carpet remnant, you'll trim it to fit your damaged area perfectly using the piece of printer paper that you used to trace the damaged area.
In some cases, homeowners don't have a carpet remnant from when their carpet was installed. You might be able to contact a carpet company like A Advanced Home Care to see if they can find the matching carpet. But depending on the age and availability of the carpet, you might not be able to find a replacement.
When this happens, some homeowners cut a piece of carpet out of an inconspicuous place in their home. This might be from a closet or room where you know the furniture will cover the area you've taken the carpet remnant from.
Patterned carpets pose a unique repair challenge. The patch that you trim to fit will need to also match as closely as possible to the original patterned area in the carpet. This is much trickier. You might want to trace the surrounding carpet on another piece of paper to guide you in finding the right area to serve as your patch.
Cutting the repair piece to match perfectly is essential. If the piece is too small, it will make your repair more obvious.
Patching the Affected Area
Now that you've removed the damaged carpet and prepared your patch, you're ready to complete the patching process.
Place latex adhesive or your double-sided carpet tape on the back of your carpet patch. Insert the patch into the burnt area that you're repairing.
Because you're using adhesive, be sure to place the patch into the affected area firmly. Press and hold for several seconds to make sure that the whole patch adheres to the area.
Do not walk on the affected area of carpeting for several hours. That helps the adhesive cure before undergoing any stress or strain.
Get More Carpet Repair Tips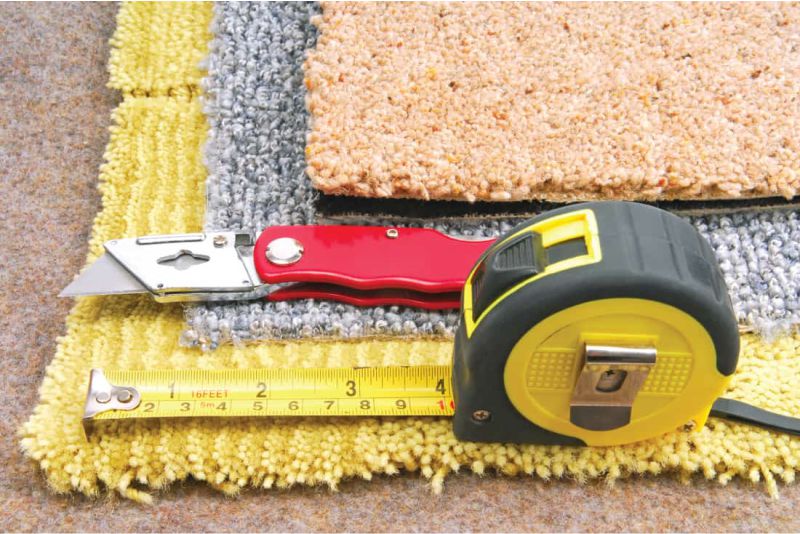 You never know when you'll encounter an issue with your carpets. No one plans to burn or stain their carpets. So it's best to stay up to date on cleaning and care methods so you know what to do when it happens.
Get our newsletter by signing up at the bottom of our blog page to see our carpet care tips the moment we post them. You'll get great insights delivered directly to your email inbox, so you're prepared for anything. The better you care for your carpets, the longer they'll last.
If you're even the slightest bit unsure of your ability to perform your own carpet repair and patch after a carpet burn, it's a good idea to hire experts. Especially if the affected area is in a very obvious place.
Our carpet team will come in and assess your carpets. It might be that the burn mark is too large to make a patch look good. Or that your damage goes too deep to do an effective patch.
Ask our team of specialists about carpet repair during your next carpet cleaning. Point out any stains or burns you'd like to repair, and our team can provide an estimate and guidance.
Need to schedule a service? Our online scheduler is simple and easy to use. You'll get to choose the day you'd like service and get a full cost estimate as part of the process. It's incredible convenience you can count on.
Further reading: