Purchasing or leasing a new home is an exciting time! You get to make the space your own and settle into new cozy corners as you relax in your new home.
But before you get too comfortable, you'll want to complete a home cleaning checklist. In their flurry to move out, the previous owners probably weren't able to do a deep clean on the home. Either that or their cleaning standards don't match yours.
The first step in making a home your own is to make sure it's clean and sanitary for your family. To help you in getting your new home ready for your move in, we've prepared a checklist to guide you in scrubbing each room before your boxes arrive.
Start with the Kitchen
Since you'll need to move your perishables quickly, begin your move-in cleaning in the fridge. Wipe down everything with disinfectant. If the fridge has an icemaker, spill out the ice, wash the bin and reset the ice maker to begin making ice again. Sadly, homeowners don't think to clean the ice maker and bin very often so ice can become contaminated while in the freezer.
Once the fridge is clean, move on to the rest of your kitchen. Having a functioning kitchen will help you feel at ease throughout the early days and weeks in your new home. Even if you order takeout, it will be nice to know where plates, glasses and other dinnerware are located to make dining stress-free.
Wipe down all the cupboards and drawers before placing anything inside of them. This is another area of a home where homeowners don't clean often.
So take your time to remove all dust and grime. You can also add new liners to the cupboards and drawers to ensure that the surface your dinnerware sits on is perfectly clean and has no remnants of the previous owner.
Don't worry about scrubbing the floors just yet. You'll likely be in and out of the house quite a bit over the next few days and keeping floors clean at this phase can be challenging.
Clean the Bathrooms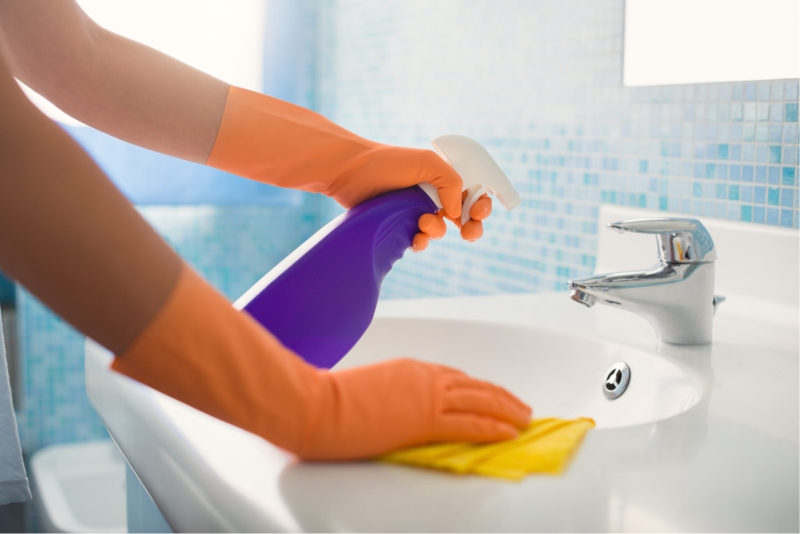 The next highly trafficked area you'll need to clean is the bathrooms. Do a deep clean and disinfect all bathroom surfaces to start.
Make sure you don't forget to clean the drains. An easy way to do this is to pour a solution down them so that you don't have to touch the grime and hair from the previous owner.
Use tile and grout cleaner in the shower and scrub any pesky mold. The longer mold stays in a bathroom, the larger your problems can become. If the mold is especially difficult to remove, let the cleaner soak for 5-10 minutes before scrubbing. To scrub the grout, you can use a toothbrush with firm bristles.
Be sure to caulk and seal any gaps in your bathrooms or showers now before you start using them. This will help prevent water damage in your bathrooms.
In showers, you'll also want to clean the shower door track. This is a common place where mold and dirt can build up and many people don't think to clean this area of their new showers.
Stock the bathrooms with toilet paper now so that during your move you'll be prepared for anything. You never know when you might have an emergency and forget to unpack the toilet paper before heading to the bathroom.
Dust Fans and Light Fixtures
Before using ceiling fans, be sure to dust them thoroughly. Generally, there is a great deal of debris on fans and once you turn them on, all that dust and dirt get circulated throughout your home.
Light fixtures can also house lots of dust. Take some time to go around the house and dust these off before you stir up the house with all your moving activity. This will help lower the total amount of dust within your home and make it more enjoyable to live in.
Change the Furnace Filter
Before you start living in your new home, go out and buy a new furnace filter. This will help the air stay fresh and capture dust from being blown around inside your home. While it isn't a cleaning measure per se, it is good prevention from having to dust again in a week or so.
Clean the Windows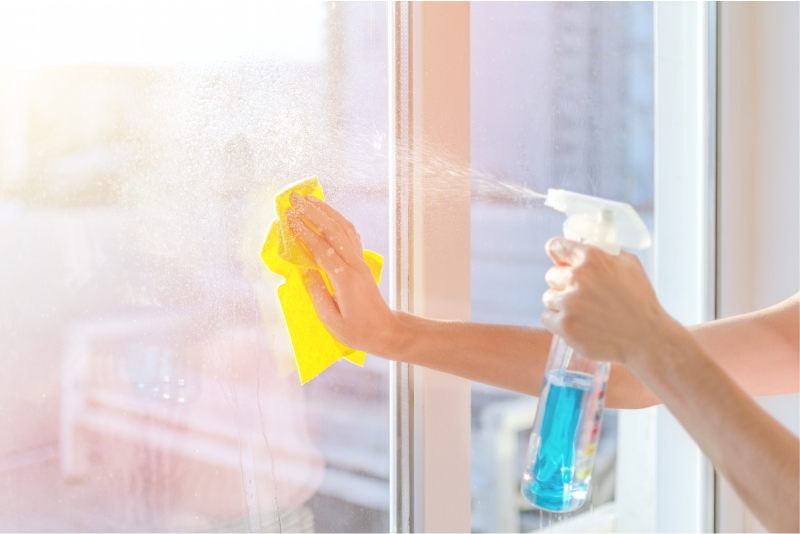 Dirty windows can actually lower your home's energy efficiency. Take the time to wash your windows inside and out to let the sun shine in. You'll find that your home is much more inviting once the natural light is inside.
Once you have furniture inside of your home, this gets a little harder as you'll need to navigate around it to wash the windows. For second-floor windows, you might only be able to clean the inside, but that will still have a huge impact on your home's ability to welcome sunlight.
Wipe Down Baseboards
Baseboards collect dust and dirt. With time, they'll start to look grimy and put a damper on your home. Take the time to wipe down the baseboards throughout your home with a damp washcloth. This will restore them to their brilliance.
Be sure you do this cleaning task before moving in boxes and furniture as it will be much easier before the home is filled. This way, you can make clean swipes clear around a room to speed up the process.
Clean the Walls
If you're looking at the walls of your new home and thinking they need a coat of paint, try not to judge too harshly before you've scrubbed them down. Just like anything else in a home, walls can collect dirty fingerprints, splatters and more.
Use a damp washcloth to wipe down your walls. Scrub a little harder in places with obvious marks.
You might want to get some Magic Erasers for the more challenging marks to remove. This can help get those pesky marks off the walls that would otherwise make you feel like you have to paint them.
And if there are areas of your new walls that need some repairs, check to see if the previous owners left behind any paint. Sometimes people will leave partial cans of paint behind that you can use to touch up the walls. If not, visit your local hardware store to get a color match.
Get Your Carpets Professionally Cleaned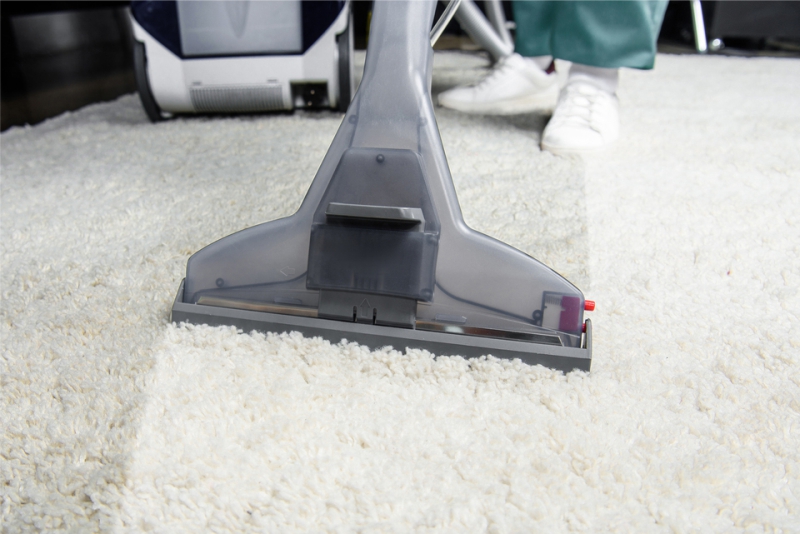 When you move into a new home, the carpet might have stains or blemishes you hope to repair before making the home your own. Professional carpet cleaning can help with restoring your carpet to its original beauty.
Not only does professional carpet cleaning help with removing stains but it also can fluff up the nap of the carpet to make it enjoyable again. For tough stains or tears, talk to your carpet cleaning team about replacing that section of the carpet. It's possible to remove such blemishes without recarpeting an entire room if you aren't quite ready to do that yet in your new home.
A Advanced Carpet Cleaning offers professional carpet cleaning in Everett, Washington. We'd be honored to help you get your new home looking great! Get a free quote online now to learn more about our services.
Further reading: